Genesis 18-20: Out of Darkness, Light
Genesis 18-20; Psalm 7; Matthew 4:1-11; Acts 4:23-37
Mystery and tragedy—so much about these chapters is wreathed with profundity that is hard to penetrate, and at the same time is filled with tragic elements of divine judgment. Who are these "three men" who come to see Abraham (18:1-8)? We later learn that only two of them went to Sodom to see if there were really any righteous people in the city left at all, and One before whom we are told Abraham stood and pleaded for the life of the people of Sodom (18:16-19:1). It seems a divine theophany, an appearance of the LORD in the Old Testament, a pre-incarnate Jesus, we can say from the perspective of the New Testament. At any rate, clothed in mystery as elements of the story are, the lessons of it are far less obscure.  
Abraham's promised offspring is once again confirmed to him, and this time Sarah laughs (18:9-15). Remember, over and over again the Bible is frank about the failings of its heroes in order to teach us that salvation is by faith, not by our own innate personal self-justification. However, Abraham is a godly man who has a special relationship with God. This is a relationship that is the treasured possession of all who walk with God, even in our own lesser status before God than that of the great father Abraham—and in some ways much more status upon us this side of the New Testament, as Christians who believe in Jesus, for whom the fulfillment of the ages has come. 
Abraham prays, he pleads for the life of the people of Sodom (18:22-33). His nephew Lot is there, of course, and so he is not without personal stake in the matter, but Abraham is pleading for the whole city. It is right for us to ask God to have mercy on the people around us, and Abraham's prayers are answered at least in the rescue of Lot. God's judgment is real, and yet in Christ there is a Redeemer, a Mediator, One who intercedes for us perfectly. 
We do not need to delve into the nefarious, debaucherous details of the story of Sodom. Suffice it to say, things were so bad that only Lot performed the classic duty of hospitality (19:1-3). None other asked the angels—those who practice hospitality may entertain angels unaware, or at least messengers of God unaware—and Lot brings them to his home. 
The people of the city, far from wanting to welcome these men, instead want to rape them (19:4-5). The horror of this story cannot be fully grasped without the backdrop of the biblical expectation that marriage, as God had set up the covenant of marriage in the Garden of Eden, was between one man and one woman for life (Gen. 2:24). Anything apart from that is a break in his ideal, a break which Abraham himself, and Lot (as we shall see in a moment), unwarily also in their own way failed. The Bible is very real about family life. That, too, cannot be our savior—only Christ, only God. 
God's judgment at any rate falls on Sodom, with justice. We must choose whether we want a judge or not. A judge is hope. Having counseled people who have been raped, it is clear to me that those of us who have never experienced that horror have little to no understanding of its damage. But both rapist and the one raped can all—glory of glories—find mercy in the One who was abused that we might be set free, who died that we might live. 
Lot's wife looks back (19:26). If you want to find one of the great, and little known, sermons, see  Jonathan Edwards' sermon on Lot's wife.  It is a profound call to "flee Sodom," remember Lot's wife, and not look back. "No one who puts his hand to the plow and looks back is fit for service in the kingdom of God" (Luke 9:62). Sodom, with all its riches and beauty and prosperity, is not worth anything compared to God himself. Flee the wrath to come; hide yourself in God and in his grace. 
The story ends with sadness—but those who know our Bibles will know it also has a hint of redeeming grace too. Lot finds that his daughters have learnt the ways of Sodom too well after their sojourn there, and they ply him with alcohol in order to continue their progeny (19:30-38). Desperate to multiply, they are not able to trust God with the seed, the promised serpent crusher who will come. Amazingly, as the book of Ruth later tells us, from the Moabites (meaning "of the father") will come David, and of him Matthew 1 tells us will come the Christ. The hope for all nations is not finally through Abraham who, as chapter 20 tells us, is once more exhibiting his cunning. Still God's blessings come through this man and his seed, to Christ and through him to all who believe. Out of darkness, light.
ABOUT THE AUTHOR
Josh Moody (Ph.D., University of Cambridge) is the senior pastor of College Church in Wheaton, IL., president and founder of God Centered Life Ministries, and author of several books including How the Bible Can Change Your Life and John 1-12 For You.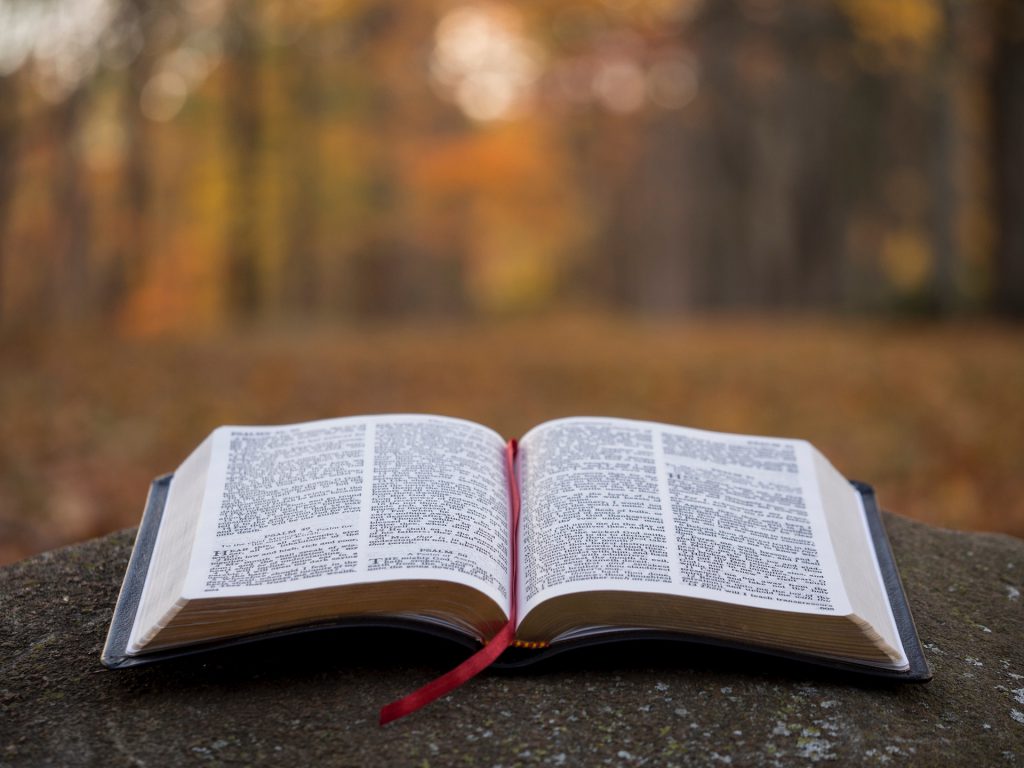 WANT MORE?

To receive God Centered Life devotionals directly in your inbox, as well as other resources, enter your email address in the form at the bottom of this page and click "subscribe."