Isaiah 21-23: Correct and Encourage
Isaiah 21-23, Proverbs 22:1-16, Luke 22:24-30, Hebrews 5  
When we think of "vision," we tend to think of a positive dream of the future. But here the "vision" of chapter 22 is far more a vision of judgment. Nonetheless, there is hope (22:20), ultimately of a messianic kind (22:22).
I want to spend time this devotional reflecting on the dynamic tension that Isaiah here incorporates into his prophetic vision—on the one hand judgment, on the other hand hope—and ask ourselves whether we tend toward one or the other side of this double-edged sword of Scripture. It is all too easy to reflect a desire to please in the heart of the person who is skilled at ingratiating him or herself into the hearings of others, to begin to reflect that in a message and an idea about God that is solely positive. On the other hand, it is possible to teach about judgment (in a way that Isaiah here does not) so that the impression is left that the preacher is angry himself.
The father of a child must both warn and encourage; to do only one or the other will either exasperate the child or lead the child unwittingly towards over-confidence. It is too easy for some to never confront a friend with earnest loving counsel. It is too easy for others to always confront and never consider they may be the ones who need confronting. God's Word is a double-edged sword, and it speaks both to correct and encourage, to rebuke and to edify. Both the person who disciples another, and the Christian who must learn himself from Christ, must become skilled at applying the truth of the Bible to the condition of their soul as is fitting. One action must be corrected, another must be encouraged, and all must lead to a messianic, Christocentric, hope.
What is there in your life this morning that needs to be corrected? Do you tend towards self-hate or self-adulation? Do you tend to look at others as objects that can help you achieve your own ends, or do you tend to look at others as people who can so tax your reserves of strength that you give until you have nothing left to give? Do you tend be a Martha or a Mary, a Peter who rushes in confidently where angels fear to tread, or like one of the Sons of Thunder who were all too ready to call down fire on their adversaries? Balance is the key, biblical balance, neither rushing to one doctrinal extreme or another, but the passionate mean, the centering upon God and his Word in a way that is humble, devoted, committed, full-hearted, without compromise, and therefore full of joy and increasing Christlikeness—which, apart from anything else, means decreasing weirdness and sickness and sinfulness. Let the Father God speak to you both correction and encouragement as the Bible speaks his Word to you this morning, and apply that truth to correct what must be corrected and encourage what is to be encouraged. 
ABOUT THE AUTHOR
Josh Moody (Ph.D., University of Cambridge) is the senior pastor of College Church in Wheaton, IL., president and founder of God Centered Life Ministries, and author of several books including How the Bible Can Change Your Life and John 1-12 For You.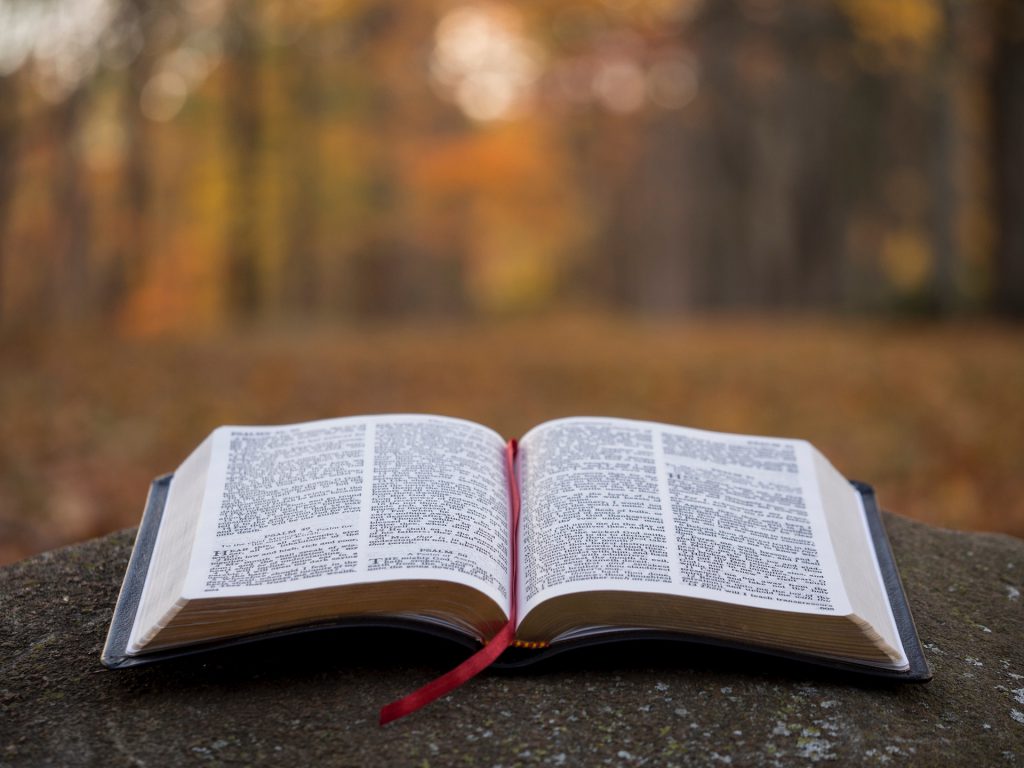 WANT MORE?

To receive God Centered Life devotionals directly in your inbox, as well as other resources, enter your email address in the form at the bottom of this page and click "subscribe."