Isaiah 24-26: Joy and Peace
Isaiah 24-26, Proverbs 22:17-29, Luke 22:31, Hebrews 6:1-12  
Judgment once more, but interleaved with salvation and mercy. Extraordinary words. Again we come to chapters of Isaiah that are not only brilliantly poetic but also profoundly significant and spiritually resonant. There are far horizons here, beyond where we are even today, that speak of distant judgment, and final salvation. "Behold the LORD will empty the earth and make it desolate" (24:1). There will be a whole new heaven and a whole new earth, and there will be a time of judgment for all people in this world. It will come irrespective of class or wealth: "as with the buyer, so with the seller" (24:2). This is because there is a "curse," the original curse that comes from the garden of Eden, "Therefore a curse devours the earth, and its inhabitants suffer for their guilt" (24:6).
But then a little later, almost in the same breath, "From the ends of the earth we hear songs of praise, of glory to the Righteous One" (24:16). Judgment and then mercy, all depending on how we respond to God, to his salvation, and to his Christ.
This is all part of God's long announced plan and will abound to God's praise. "O LORD, you are God; I will exalt you; I will praise your name, for you have done wonderful things, plans formed of old, faithful and sure" (25:1). God is a friend to the friendless, "For you have been a stronghold to the poor, a stronghold to the needy in distress, a shelter from the storm and a shade from the heat" (25:4).
Far horizon comes into view: "He will swallow up death forever; and the Lord GOD will wipe away tears from all faces" (25:8). It reminds us of Revelation 21:4: "He will wipe away every tear from their eyes, and death shall be no more, neither shall there be mourning, nor crying, nor pain anymore, for the former things have passed away."
Such salvation requires much rejoicing! "This is the LORD; we have waited for him; let us be glad and rejoice in his salvation" (25:9). And the offer of such salvation must go out to the four corners of the earth: "Open the gates, that the righteous nation that keeps faith may enter in" (26:2). It is not only joyful and inviting, it is also peaceful: "You keep him in perfect peace whose mind is stayed on you, because he trusts in you" (26:3). And yet also there will be still judgment for those who reject (26:21).
What can we learn from these majestic chapters of invitation, warning, gospel and salvation? First, we can learn joy. How much have we to rejoice as those who know Christ and know God's salvation! Then also we can learn invitation. Let us invite others to hear of this salvation. Finally, we can learn warning. To know God is to love God, and to not know God is to live in fear of judgment. Our God is a consuming fire (Hebrews 12:29). And if we know him through faith in Christ, we may approach him with joy, celebration and peace.  
ABOUT THE AUTHOR
Josh Moody (Ph.D., University of Cambridge) is the senior pastor of College Church in Wheaton, IL., president and founder of God Centered Life Ministries, and author of several books including How the Bible Can Change Your Life and John 1-12 For You.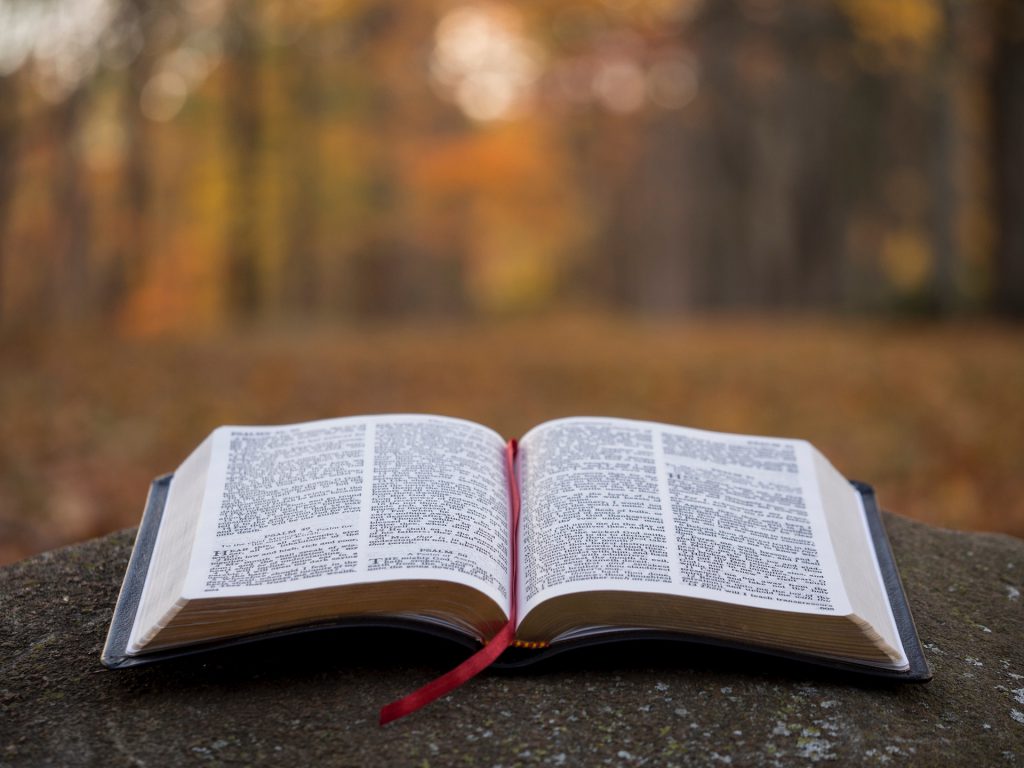 WANT MORE?

To receive God Centered Life devotionals directly in your inbox, as well as other resources, enter your email address in the form at the bottom of this page and click "subscribe."