Job 29: A Righteous Suffering Servant  
John 15:18-27, Revelation 3:14-22, Job 29, Joel 1
Job now is moving towards the final part of his defense. As we remember, Job has suffered extreme suffering. The pain of physical ailments, but also the deep horrendous pain of the sudden loss of his children. His finances are ruined, his family is destroyed, and his very body is racked with pain. What more could he experience? His own wife advised him to curse God and die. But Job did not. He maintained his faith in God.  
And then, lowest of all blows, came along his "friends," his so-called "comforters," who added insult to injury by accusing Job of having done something wrong that explained his suffering. Only the sin of Job could be a legitimate reason for the suffering of Job, for we live in a world of justice where God is holy. What explanation could there be other than Job's wrongdoing? But Job has resolutely refused to bow before this reasoning. He has not done something wrong, and God is, somehow, still almighty and all holy. Only the cross, revealed in the New Testament, can explain how both God's justice and his mercy are reconciled in a world of suffering and pain. 
And in this last section, Job maintains his defense. In this chapter 29, Job basically records how blessed he was before he suffered, all the extraordinary privileges he enjoyed. But not only was he fortunate, he was also faithful. He took care of the disadvantaged, alleviated the burdens of the troubled, and was a teacher to the confused. His words were acceptable and sweet to all. He was honored above all. And he thought that his life would conclude with nothing but joy and peace all around him. 
That was not to be—suffering of a terrible kind would come to Job. But Job, here in this chapter 29, makes sure that his friends (and we also) hear the true story of what his life was like before he fell to pain and poverty. He was a good man, a kind man, a generous man, an honored man. Let no one deny it. 
Job is not saying that he was thoroughly righteous in every way. He is just saying that if anyone did not deserve what he experienced, then surely that was Job himself. 
Yet there is one who was even less deserving of the cross of pain than Job. That one was Jesus. And in Job's suffering, we see a pale reflection of the suffering of the Son of God. Who sinned not and yet became sin for us that we might have the righteousness of God. Who did no wrong yet was betrayed. Who was a friend of sinners, and by sinners crucified. 
Christian, rejoice that you have such a Lord! Rejoice that your Lord is the crucified Lord! Rejoice that your Lord is also Savior of sinners. For therefore, in our pain (and yes in our sins), if we repent and trust in him, he is our Savior too. 
ABOUT THE AUTHOR
Josh Moody (Ph.D., University of Cambridge) is the senior pastor of College Church in Wheaton, IL., president and founder of God Centered Life Ministries, and author of several books including How the Bible Can Change Your Life and John 1-12 For You.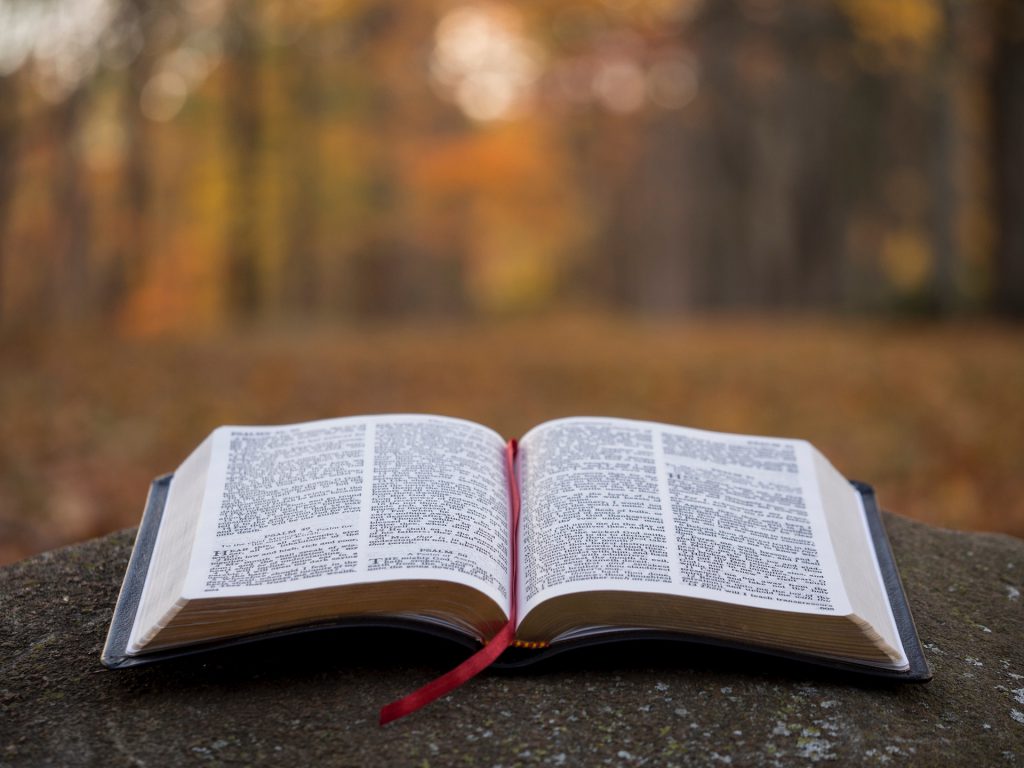 WANT MORE?

To receive God Centered Life devotionals directly in your inbox, as well as other resources, enter your email address in the form at the bottom of this page and click "subscribe."