John 15:9-17: Abide in Love
Hosea 13-14, Job 28, John 15:9-17, Revelation 3:1-13
What a way to begin this morning—as the Father has loved Jesus, so Jesus has loved us! What an extraordinary thought! That the very infinite, divine, fathomless, unending, unceasing, immeasurable, and immovable love of God the Father to God the Son—that very love is the love with which Jesus loves us! Soak in that truth this morning, my friends; dwell in it, rejoice in it!
This is exactly what Jesus then commands us to do: "abide in my love" (15:9). To realize the extent of Christ's love for us is no small or easy matter. We need power to grasp the height and depth of God's love. It is a mind-blowing truth—far more complicated than advanced trigonometry, more extraordinary than the intricacies of the cosmology. Abide in this love. But how?
Jesus then tells us. "Keep my commandments" (15:10). Unlike many false teachers down through the years, Jesus does not pretend that we can experience God's love without moral obedience to God's Word. In fact, the way to experience God's love is to grow in keeping his commandments. Here is motivation to fight that sin: you will know more and more of God's love!
What is more, as we abide in Jesus, it is for the purpose that his "joy may be in you, and that your joy may be full" (15:11). Christians do not always feel happy. Many is the testimony of a godly Christian who has suffered from the blues, or even more serious depressive conditions. But Christians do have an inheritance of joy. And it is Christ's purpose that we would have his joy—even as he also experienced suffering in this world—and that our joy would be complete.
If we are committed to the pursuit of happiness, then if we are rational, we will be committed to the pursuit of Christ. Only in him can our joy be complete. Because of this we are to love one another. We are to love one another with the love that Jesus has loved us (15:12).
Christian community since the beginning has been marked then by love. We love each other not for our intrinsic value, but because we are a loved people with God's love in us. It is a special love: "Greater love has no one than this, that someone lay down his life for his friends" (15:13).
This is exactly what Christ did for us at the cross. Glory be! And it is what Christians all over the world do for each other. We are Christ's "friends" (15:14). It is possible so to emphasize the reverence of God that we forget his intimacy; we are not anymore merely his servants, we are also his friends. In fact, the distinctive nature of our relationship with Christ is now one of friendship.
Again, what an extraordinary thought. All this he chose us for: that we might bear fruit (15:16). We did not choose him; he chose us. And bearing fruit, we can ask whatever of the Father in the name of the Son—that is according to his nature, by his character and his will. The greatest prayers have always been the ones who have had the greatest personal knowledge of the Bible.
ABOUT THE AUTHOR
Josh Moody (Ph.D., University of Cambridge) is the senior pastor of College Church in Wheaton, IL., president and founder of God Centered Life Ministries, and author of several books including How the Bible Can Change Your Life and John 1-12 For You.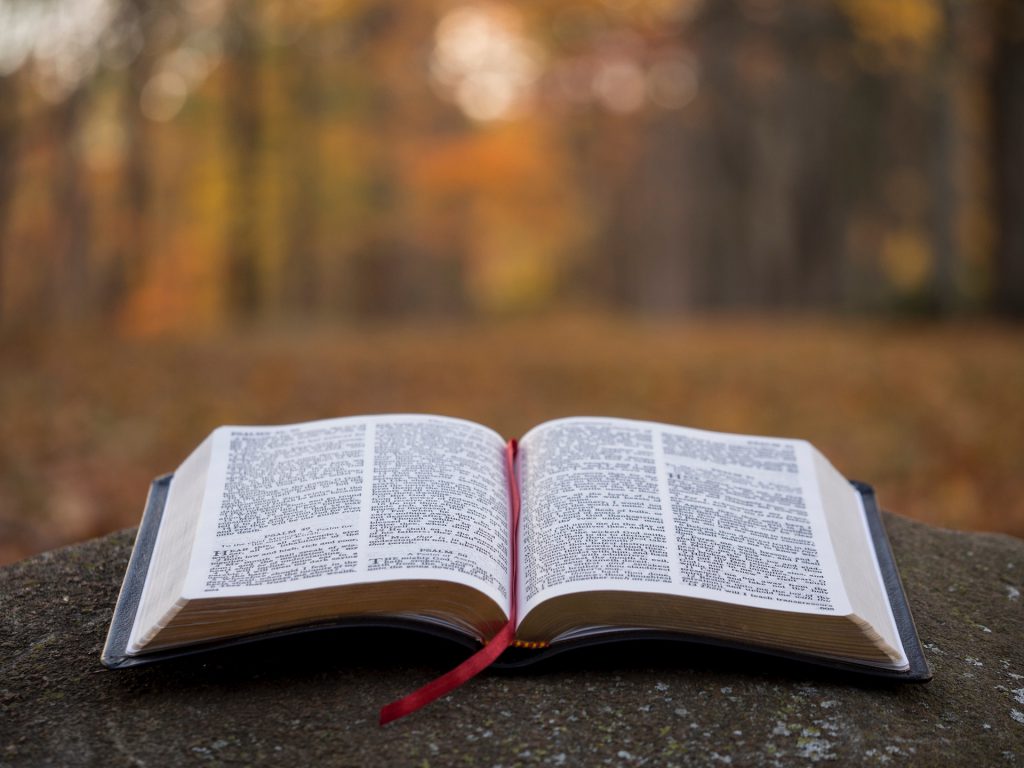 WANT MORE?

To receive God Centered Life devotionals directly in your inbox, as well as other resources, enter your email address in the form at the bottom of this page and click "subscribe."