2 Chronicles 1-2, Psalm 138, Luke 10:1-16, 1 Thessalonians 3:1-6 
This passage is worth studying closely for important and relevant principles related to Christian ministry.
1.  The importance of teamwork. Jesus did not send them out alone, but in pairs: "two by two" (10:1). Rarely we will be called to some work without God also providing a team for us to work with and to be supported by.
2. The importance of preparation. Jesus sent them ahead of where he was going. They were his advance men. In many ways that is what we all are: preparing the way for Jesus. They went into "every town and place where he himself was about to go" (10:1).
3. The importance of the harvest and workers' principle. Jesus knew that the harvest was plentiful. We often think that there is no harvest. But the harvest is plentiful. The limiting factor is not the harvest but the workers. "The harvest is plentiful, but the laborers are few" (10:2). What we need in order to have more harvest is to have more laborers.
4. The importance of prayer. Our immediate response to this need for more laborers is recruiting and training. But Jesus has a response before that and yet more immediate: prayer. "Therefore pray earnestly to the Lord of the harvest to send out laborers into this harvest" (10:2).
5. The importance of realism. In verse 3 Jesus pulls no punches. This is not going to be easy. He is sending us out like lambs among wolves. How different are our recruiting techniques! We want to make it seem as nice and easy as possible. But Jesus looks to the retention rates and not just the recruiting rates. He wants his disciples to stick it out. He tells them the real deal.
6. The importance of consistency. From verse 5 to verse 9, Jesus describes a policy that would, if followed, ensure a consistency of ministry in a particular village. The disciples were to greet the house with the significant gospel word "Peace." Peace there meaning not simply then absence of war but the result of reconciliation with God in a live of wholeness. With that greeting then would come the same peace to characterize their ministry. And they were to stay where they first arrived. They were not to move around from place to place, looking about to see if they could get a better meal somewhere else! No, stay—if their message and ministry are received. There is a time to leave, but only, it seems, when the ministry is rejected (10:10-16).
7. The importance of pay. Jesus is very clear: "the laborer deserves his wages" (10:7). Paul picks up this and quotes it himself in the context of ministerial salary (1 Timothy 5:18; 1 Corinthians 9:14). While ministers are not to fleece the flock, a wise flock knows that if they want to be fed, it is best to ensure that the one doing the feeding is well looked after.
8. The importance of judgment. Too often in our day and age, ministry is only about "what happens in this life." There is, of course, a parallel danger that we communicate that Jesus has no concern for our flourishing (our "peace") in this life. Certainly he wants us to be transformed starting in the here and now. But the prevalent danger today is not too much emphasis on heaven and hell, but far too little. From verses 10 to 16, Jesus makes it clear that a village or individual who rejects his gospel is in a worse situation than the infamous Sodom when it comes to judgment day. But not only that: he makes it clear that the disciples he is sending out are to make the issues clear too. They are to ceremonially shake the dust off their sandals.
When someone has completely rejected your message, it is hard to know how to underline the importance of that moment. Obviously in our culture shaking the dust off sandals would not communicate much—not least of all because most people don't wear sandals, or walk on dusty, ancient Israelite paths. For a somewhat more recent equivalent, you might like to read Jonathan Edwards' famous "Farewell Discourse." Today, it might mean refusing to accept any parting gift. That would be rude, for sure, and no doubt burn relational bridges. And it should not be done merely when you yourself are being rejected for personal reasons, as opposed to the gospel that you personally represent. But if the rejection of the gospel is clear, then Jesus wants his disciples to risk personal relationships for the sake of underlining the eternal issues at stake.
9. The importance of the Bible. The words of Jesus in verse 16 make astonishing reading. "The one who hears you hears me, and the one who rejects you rejects me, and the one who rejects me rejects him who sent me." Most of all, it means we should read the Bible carefully. In a unique way the apostles represented Jesus. It is true that pastors, preachers and evangelists today carry some of that same connection. But none of us is writing holy writ, nor are any of us today apostles. Be careful then how you think about the Bible. The way you treat the Bible is the way you treat Jesus, and the way you treat Jesus is the way you treat God. You cannot claim to worship God and not worship Jesus; nor can you claim to worship Jesus and not receive God's Word.
ABOUT THE AUTHOR
Josh Moody (Ph.D., University of Cambridge) is the senior pastor of College Church in Wheaton, IL., president and founder of God Centered Life Ministries, and author of several books including How the Bible Can Change Your Life and John 1-12 For You.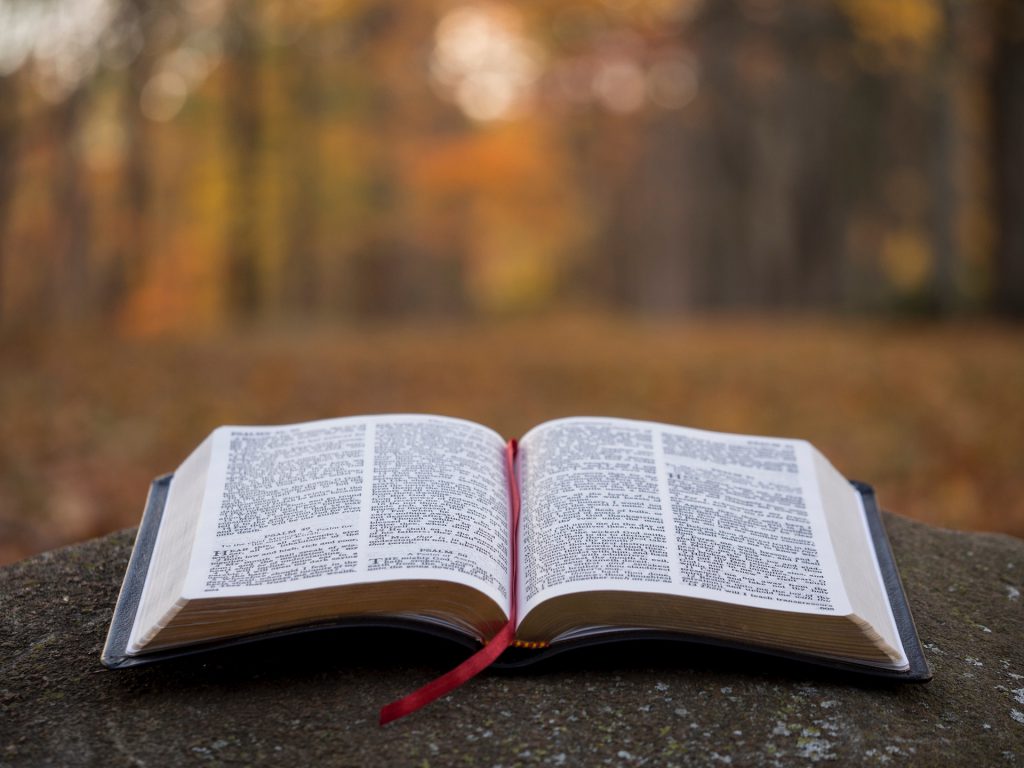 WANT MORE?

To receive God Centered Life devotionals directly in your inbox, as well as other resources, enter your email address in the form at the bottom of this page and click "subscribe."