2 Chronicles 3-5, Psalm 139, Luke 10:17-24, 1 Thessalonians 3:7-13
They come back rejoicing (10:17)! It has been an amazing season of ministry. They are in particular rejoicing at the spiritual victories they have seen: even the demons submit to them in Jesus' name. This is no small thing.
Note the power of the name of Jesus: at his name demons flee and fail. The devil is a lion roaring around looking to devour us; but resist him, standing firm in the faith, and he will flee. The name of Jesus, such power. The name of the Lord is a strong tower; the righteous run into it and they are saved.
Jesus too is rejoicing with them (10:18). The impact of their ministry has been so great that Satan himself is being disabused of the notion that he has any real power against the Servants of the Most High. The devil's great trick is to persuade us either to ignore him (as many non-Christians do) or fear him (as some Christians do). The devil is real, but for the Christian he is also defeated!
Verse 19 is worth learning by heart. At some point or other most Christians will sense that they are in the midst of a serious spiritual battle. Store these words up in the treasure chest of your heart now, so that you have them ready in your hour of need. "I have given you authority to tread on serpents and scorpions, and over all the power of the enemy, and nothing shall hurt you."
But there is a correction, or a clarification. It is all very well to be happy that God uses us, but there is a danger that we will get it all out of proportion. How cunning is our opponent! If he cannot defeat us, he will try to dull our effectiveness, and perhaps our fruitfulness in the end, by cutting us off from the source of our power. How? By causing us to focus on the work of ministry, rather than the person for whom we minister! The real point of rejoicing is not that the spirits submit to us, "but rejoice that your names are written in heaven" (10:20).
If you are busy in ministry, would you take a moment to focus now not on your ministry but on Christ himself and your relationship with him? That is the real basis, reliability, long-term sustainability of joy. Ministry opportunities will come and go. Christ he is forever.
Such amazing experiences you would think would be held back for the great ones of our and their age. But no, it was fishermen that God chose. God delights to reveal his will to "little children" like us. This is from God: we know Jesus because "the Son chooses to reveal him." If we have personal knowledge of Jesus, it is only because Jesus himself has given us that knowledge. What a humbling thought; what a joyful thought! Jesus cannot as it were stop himself from underlining the privileged position that the disciples found themselves (10:23-24). Many great ones longed to see what they saw, but they did not. The disciples are so blessed.
We, of course, are not part of the seventy two. We did not see Jesus physically with our eyes. But we have his Word, and in many, many ways, are in a stronger position than they were to understand what Jesus is all about. For we have the rest of the New Testament to help us understand! We are so blessed to be his disciples. Rejoice! Through his name you have spiritual victory. Rejoice far more! Your name is written in heaven. You are blessed, you disciples!
ABOUT THE AUTHOR
Josh Moody (Ph.D., University of Cambridge) is the senior pastor of College Church in Wheaton, IL., president and founder of God Centered Life Ministries, and author of several books including How the Bible Can Change Your Life and John 1-12 For You.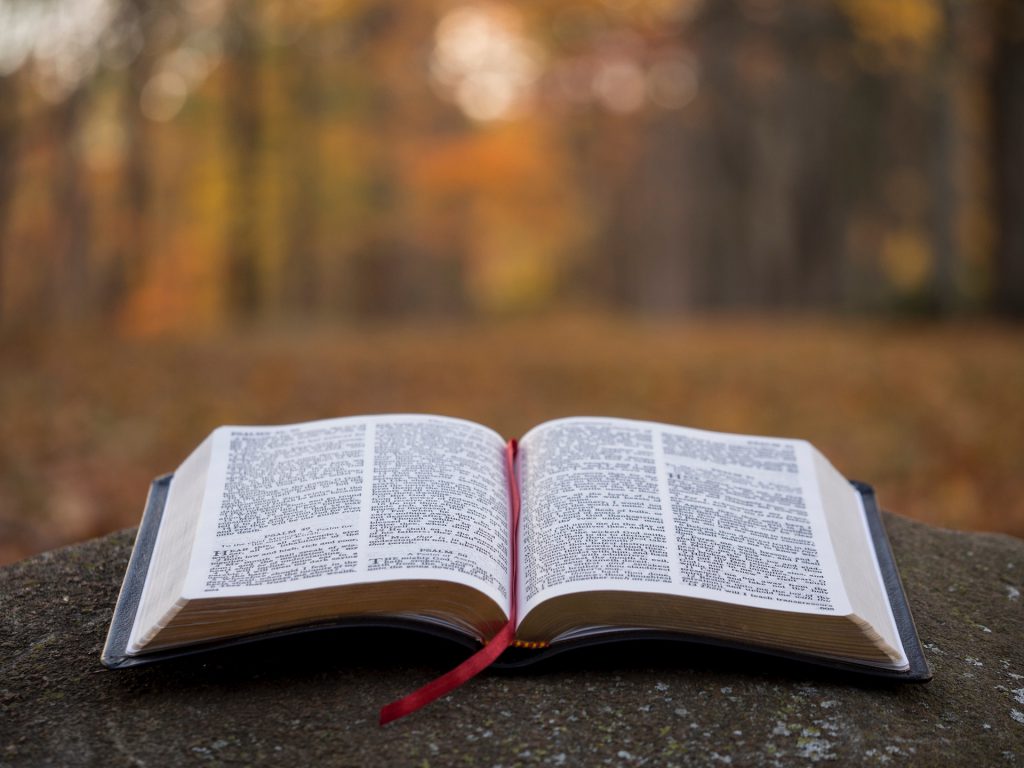 WANT MORE?

To receive God Centered Life devotionals directly in your inbox, as well as other resources, enter your email address in the form at the bottom of this page and click "subscribe."