Psalm 56: Trust in God by God's Word
Numbers 21-22, Psalm 56, Matthew 24:1-14, Romans 6:15-23 
David is facing another—or continued—attack. It is, according to the ascription, "when the Philistines seized him in Gath." Having fled from Saul, he hides in the kingdom of Achish in Gath among the Philistines. They recognize him as the great general who had killed so many Philistines in battle. David fears for his life and pretends to be insane. And he escapes. You can read about it in 1 Samuel 21:10 and following. 
So when David says, "my enemies trample me all day long" (56:2), he means real physical danger. And there must have been emotional, verbal, relational pressure as well! What does David do about it? He tells us, and so important is the lesson that he repeats it. 
When I am afraid,
I put my trust in you.
In God, whose word I praise,
in God I trust; I shall not be afraid.
What can flesh do to me? (56:3-4)
He says the same in verses 10 and 11. This is the key point of this psalm. When you are afraid, what do you do? Trust in God. How do you trust in God? Through God's Word: "In God, whose word I praise." Faith comes from hearing, and hearing from the word of God (Romans 10:17). In our context, then, when you are afraid, grab your Bible. Listen to the podcast of that sermon. And then based upon God's word, trust. With God for you, who can be against you? "What can flesh do to me?"
This does not immediately stop any and all danger, nor the reality of the enemies he faced. As David says, "They stir up strife, they lurk" (56:6). So often it is. You beat the thief back from the front door, and he finds the back door unlatched. There is a need for constant vigilance as a Christian, always living and working in the strength of God's might through the armor of God that he provides. 
But in such situations, you can comfort yourself that not only is God powerful enough to save you, but also God cares and notices what you are going through. "You have kept count of my tossings; put my tears in your bottle. Are they not in your book?" (56:8). God keeps a record of our tears! He puts them in his bottle. He notices our pain; he cares about our pain; he does not forget our pain. "This I know, that God is for me" (56:9). Praise God!
So David gives thanks to God. "I will render thank offerings to you" (56:12). God has delivered his soul and kept his feet from falling (56:13). And so he will "walk before God in the light of life." 
What do you do when you are afraid? Trust in God by God's Word. 
ABOUT THE AUTHOR
Josh Moody (Ph.D., University of Cambridge) is the senior pastor of College Church in Wheaton, IL., president and founder of God Centered Life Ministries, and author of several books including How the Bible Can Change Your Life and John 1-12 For You.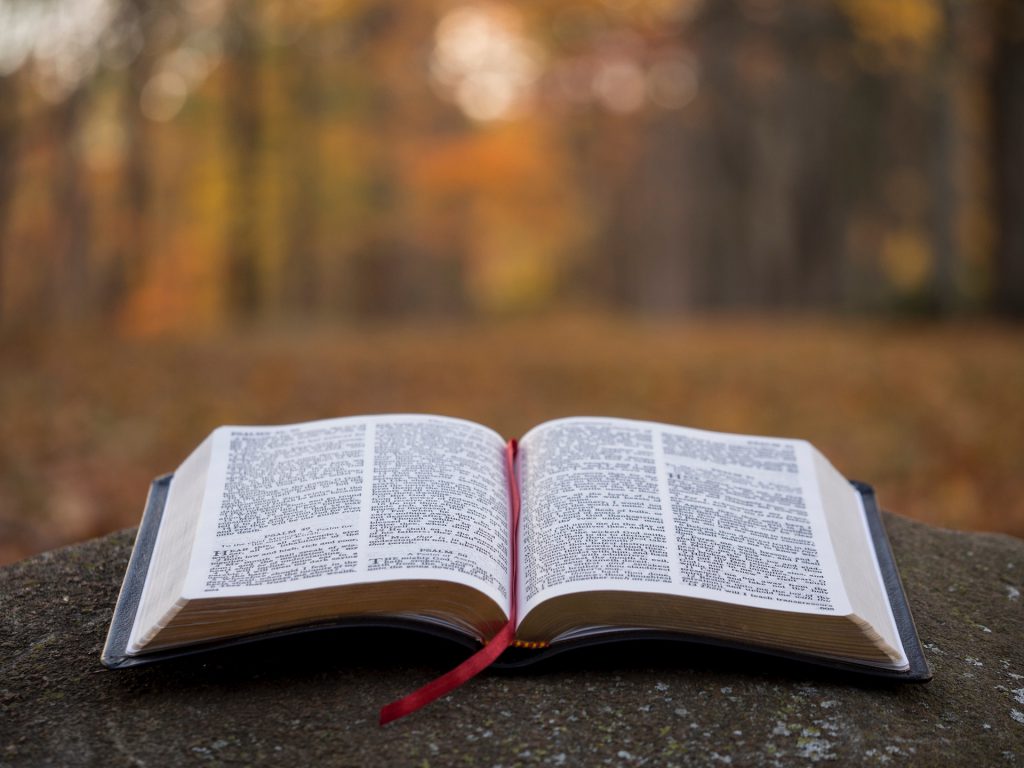 WANT MORE?

To receive God Centered Life devotionals directly in your inbox, as well as other resources, enter your email address in the form at the bottom of this page and click "subscribe."