Revelation 2:1-17: Ephesus, Smyrna, Pergamum
John 14:22-31, Revelation 2:1-17, Job 25-26, Hosea 7-8
We now come to the awesome – and very practical – assessment that Jesus makes of these historic churches. We should not forget the fact that we are talking about parts of the world that are now deeply immersed in Islam. And that should cause us to listen to these words of warning and encouragement with contemporary ears for our own churches. Let us repent and do what Christ is calling us to do.
This section we are reading today tackles three of the churches.
First, we have Ephesus. Ephesus was a great church. It was where Paul had had his massive spiritual victories from which the gospel had sounded throughout the Roman province of Asia. And yet, they had forgotten their first love. What does this mean? To my mind – and there have been many different options listed over the years – the most obvious and almost certainly correct answer is that the first love is the love of God first. They had become more fascinated by religion than by God. Familiarity cannot only breed contempt, it can lead to boredom. And sleepy saints do not appear to be very much in love with God. What they needed to do was regain that first love for him. The solution to this problem was to do the things that they had done at first. That is, they were to act in ways that you act when you are in love with God. The "can't-get-enough-of-him," the "must-tell-others-about-him." Jesus is saying to the church at Ephesus: act as if you are in love with me again, exercise your God-given and Spirit-prompted will to act that way. And the feelings and intensity will follow. What do you need to do to regain your first love? Read the Bible. Tell others about Jesus. Give with generosity to the work of the church. All these and other ways are signs a person is in love with God. Act like that!
The second church is Smyrna. Their situation is quite different. Their problem is that they are facing increasing opposition from the synagogues. In those days, there was a season when Christians were protected under the grandfathered ancient religion of Judaism. But once the Jewish believers who rejected the Messiah rejected the Jewish believers who followed the Messiah, it became increasingly possible for such Messianic Jews (and Messianic Gentiles) to be persecuted by the Roman state. All that was coming. In this situation, Smyrna is being called to be faithful – even unto death. Why? For there is the victor's crown, eternal life and blessing at God's right hand forevermore. Are you facing persecution for your faith? Jesus is calling Smyrna, and other Christians under persecution, to look to eternity so that they are faithful in the here and now despite the opposition they are facing.
The third church is Pergamum. The issue here was different again. In this case, they were giving in to false teaching. And false teaching, it appears, that had a particularly sexually immoral flavor to it. We don't know exactly the nature of the false teaching – though there are some ancient traditions that describe what the Nicolaitans did and taught – but the point is that the church at Pergamum had given into false teaching. And false teaching always leads to false living. Jesus calls Pergamum to repent. There is no other word for what must be done when an individual or a church starts dallying with false teaching: repent. Otherwise? Jesus himself will come to fight against them with the sword of his mouth, that is with his powerful word. If the Christians at Pergamum do not take up the battle against false doctrine, then other Christ-inspired teachers will be sent to do what Pergamum should have done.
To each of these specific messages to each of these specific churches is added a repeated phrase ("whoever has ears let him hear what the Spirit says to the churches" – what the Spirit says though His Word), and a distinct emphasis for each of them too. Ephesus need to be reminded that the Christian life was a fight, and that were was victory for those who fought for their first love. They needed to get off cruise control and back into being passionate Christians. Smyrna needed to be reminded that for those who were faithful even unto death from persecution would not experience the "second death," that is judgment and hell. Pergamum needed to be reminded that the so-called higher learning and mysticism of the false teaching was not only so much bunkum, but it promised things that were only really to be found in the gospel. Through Christ they would receive "the hidden manna" (food from God and his Word) and a "white stone with a new name written on it" (the white stone probably referring to a way of making a church or electing someone), meaning that God's choice of them was found through their faith in Christ – not through some strange new false teaching.
Ephesian Christians: regain your first love by acting again as if you were in love with God.
Smyrna Christians: be faithful even if you are killed for being a Christian, for the real death of hell you will not experience.
Pergamum Christians: stop believing that heretical nonsense and defeat the false teaching through the true teaching of the Bible.
ABOUT THE AUTHOR
Josh Moody (Ph.D., University of Cambridge) is the senior pastor of College Church in Wheaton, IL., president and founder of God Centered Life Ministries, and author of several books including How the Bible Can Change Your Life and John 1-12 For You.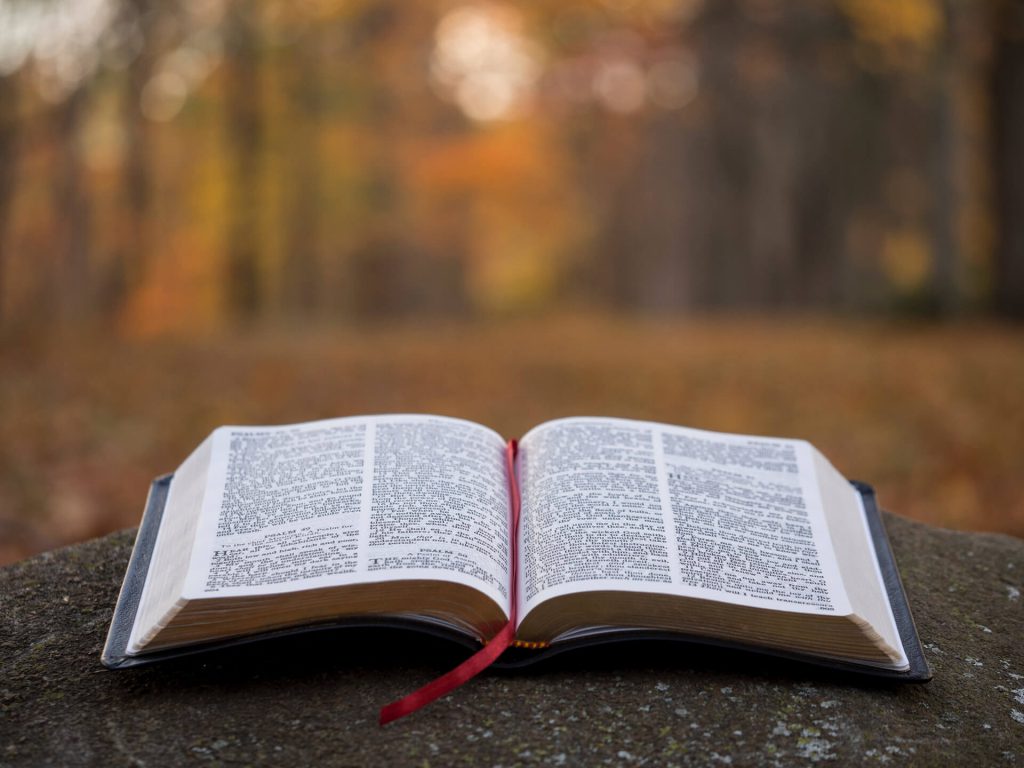 WANT MORE?

To receive God Centered Life devotionals directly in your inbox, as well as other resources, enter your email address in the form at the bottom of this page and click "subscribe."