Revelation 7: No More Crying
John 17:1-5, Revelation 7, Job 32, Amos 5-6
After the previous chapter which described the great destruction and calamities coming upon the earth – in this time after Christ's triumph on the cross and before his return – there is now a chapter which describes the comfort and protection and consolation afforded God's people.
Note first the restraint that is given to hold back the winds of destruction and devastation and false teaching upon the earth. God in his mercy holds back these errors and difficulties in order to protect his people. God is able to restrain evil so that his people are preserved.
Then second, note the great harvest upon the twelve tribes of Israel. There are those who will confess the name of Christ among those twelve tribes and it is a great consolation to God's people that God will have his harvest among those twelve tribes. They are sealed and protected and are his forever.
Then note the huge harvest from every tribe and nation:
"There before me was a great multitude that no one could count, from every nation, tribe, people and language, standing before the throne and before the Lamb."
There is coming a great harvest among all the nations of the world who will follow Christ. What an encouragement that is, and how amazing it is that the global missions movement of the last two hundred years has seen so much of the planet hear the word of Christ, and so many millions come to serve him – and how much work there is still to do bring in this "great multitude" from every nation to stand before the throne.
And then note the great honor and comfort and state of these followers of Christ. They are robed in white, indicating their purity through the atoning work of Christ at the cross. They are occupied in loud praise of the triumph of Christ.
"And they cried out in a loud voice:

'Salvation belongs to our God, who sits on the throne, and to the Lamb.'"
They have escaped from the great troubles and difficulties of this world, been preserved by God's sovereignty, rescued and now honored and exalted in their praise of Christ and their heavenly state forever:
"they are before the throne of God and serve him day and night in his temple; and he who sits on the throne will shelter them with his presence. 'Never again will they hunger; never again will they thirst. The sun will not beat down on them,' nor any scorching heat. For the Lamb at the center of the throne will be their shepherd; 'he will lead them to springs of living water.' 'And God will wipe away every tear from their eyes.'"
What an encouragement, therefore, for us all that if we follow Christ then – no matter how great the troubles we face – God is able to preserve and keep us as his, and he will bring us to that place where he will "wipe away from tear from [our] eyes"!
ABOUT THE AUTHOR
Josh Moody (Ph.D., University of Cambridge) is the senior pastor of College Church in Wheaton, IL., president and founder of God Centered Life Ministries, and author of several books including How the Bible Can Change Your Life and John 1-12 For You.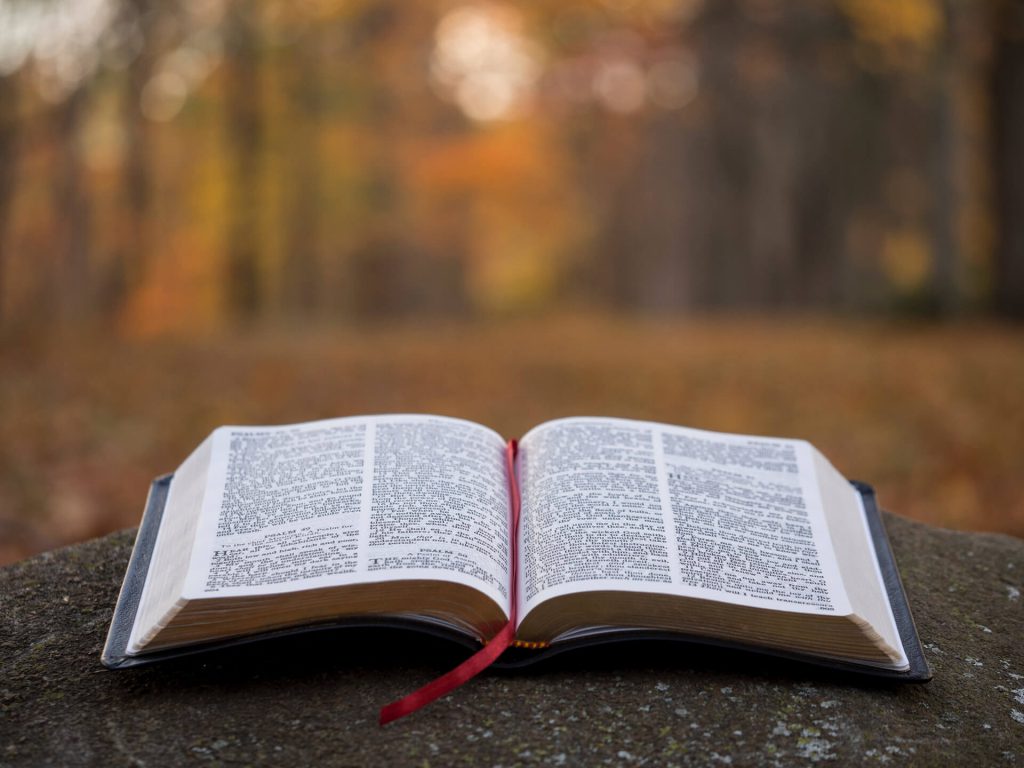 WANT MORE?

To receive God Centered Life devotionals directly in your inbox, as well as other resources, enter your email address in the form at the bottom of this page and click "subscribe."