Romans 9:1-18: Sovereign God
Numbers 33-36, Psalm 61, Matthew 25:31-46, Romans 9:1-18
The pain of sensing that someone you love is not responding to Christ—that pain is real and hurtful, sometimes extremely so. But what would it be like to know that your whole people —with many exceptions, but still as a group—that your whole people were in danger of rejecting Christ? Paul tells us how he felt: "I have great sorrow and unceasing anguish in my heart."
What can we learn from this section of Romans?
First, care about the lost. Paul cared deeply. A soul that is sensitive to the work of Christ will have a heart for those who do not know Christ. Would you ask God to give you a heart for the lost? To pray that they would be saved? To work that they might have the opportunity to hear about Christ? To tell others about Christ?
Second, as Paul goes onto explain, there is also a strong reliance on God's sovereignty. "God has mercy on whom he wants to have mercy, and he hardens whom he wants to harden." What is hard about this passage is not interpreting it but believing it. God's word is very clear: God's is sovereign even over salvation. We are also told elsewhere in the Bible that we have a real and true responsibility to accept the offer of the gospel. Both truths are true: God is sovereign, and we are responsible. But in this passage, we are being taught the sovereignty of God in salvation. What use of this text can we make in our own lives? Here are some ideas:
#1 Pray. When we believe that God is in charge, it makes sense to pray for God to intervene. If God is not sovereign, why would we pray? But our God is all powerful and he can do anything he likes. Therefore, pray!
#2 Preach. Not just from a "pulpit," but also in person and in small groups and in every possible way, life as well as lip. If God were not sovereign, why would we preach? But our God is in charge, and his Word will not return to him empty. Therefore, preach!
#3 Trust. Our God is able to do all things. And he is good. The circumstances of our lives and the opportunities and sufferings of our times do not always appear to us to add up to something that is good. But our God is sovereign. He can work all things together for his glory and our good. Because God is sovereign, trust!
Paul models this approach to God's sovereignty in his own feelings. God is sovereign over the salvation of his people, and therefore, he would do anything he could to see that they are saved. Our trust in God as sovereign is to lead us to do what we can to see the people around us come to saving faith in Jesus too.
ABOUT THE AUTHOR
Josh Moody (Ph.D., University of Cambridge) is the senior pastor of College Church in Wheaton, IL., president and founder of God Centered Life Ministries, and author of several books including How the Bible Can Change Your Life and John 1-12 For You.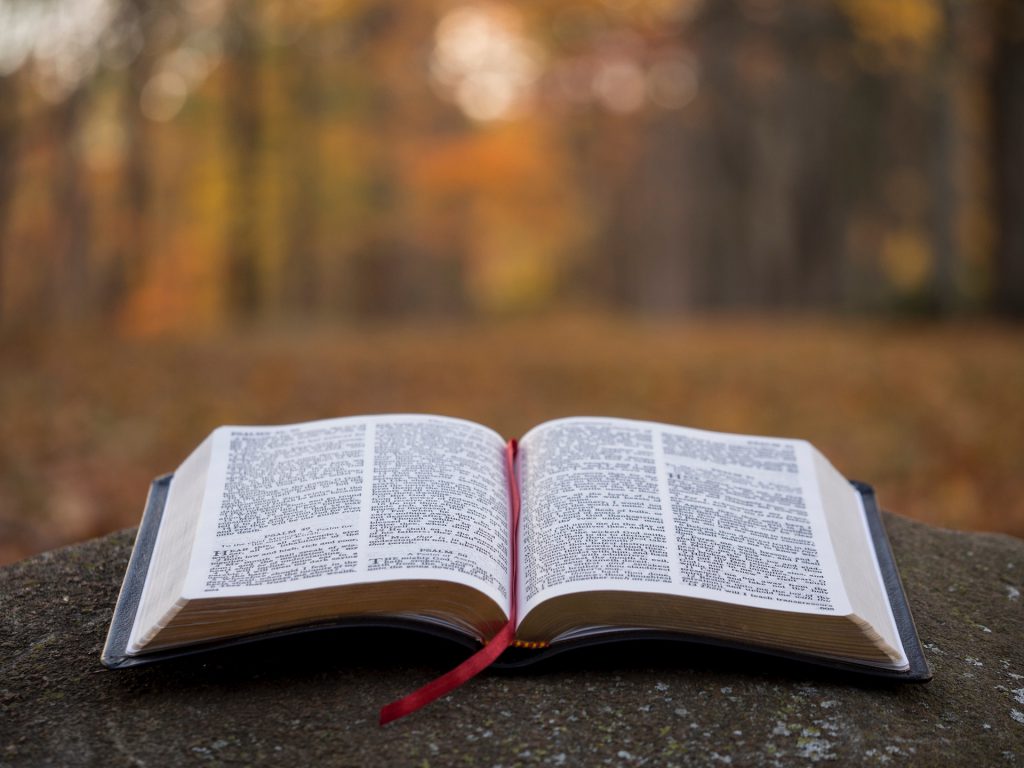 WANT MORE?

To receive God Centered Life devotionals directly in your inbox, as well as other resources, enter your email address in the form at the bottom of this page and click "subscribe."