Romans 9:19-33: Pursue by Faith
Deuteronomy 1-3, Psalm 62, Matthew 26:1-16, Romans 9:19-33
"Because they pursued it not by faith but as if it were by works." Here is the key to our response to God: are we pursuing him by faith or by works? Are we working out salvation with fear and trembling, for it is God who is at work in us—or are we trying to justify ourselves by our own good deeds? It is so easy in religious circles (even Christian religious circles) to begin to act as if we are good enough for God, as if God is lucky to have us on his side. Sometimes we simply need to turn from our moral self-righteousness. And pursue God—this is still active pursuit—pursue God by faith. How do we do that?
First, understand the gospel. This is what Paul has been teaching in the first eight chapters of Romans. This gospel is the cornerstone to all right relationship with God. Do you understand the gospel? That is not the same as understanding religious jargon, or "Christian-ese." Do you grasp the message of the gospel—God's grace in Christ, the work of Christ on the cross, the good news of his death and resurrection, the purpose and point of his atonement?
Second, accept God's sovereignty. This is the key message that Paul is teaching in this chapter 9. It may seem unfair that God is sovereign. But as Paul says here: who are we to talk back to God! The key to pursuing God by faith is to accept his sovereignty. If we do not accept his sovereignty, we will be liable at some point to pursue him instead by works. For we will feel that there are parts of our lives, or matters in our life, about which God has no control—and we must by own moral effort step in and fix them.
Third, receive the gospel by grace through faith. Faith is not simply making a decision. Faith is the "obedience of faith" as Paul defines it at the beginning and end of this letter to the Romans. Faith is surrender. It is saying, "God you do it; I can't." Faith is empty hands. "Nothing in my hands I bring, simply to thy cross I cling."
Fourth, rely on God's Spirit. Do this by prayer. Do this by reading the Bible. Do this in fellowship and communion with other Christians in the local church. If you do not abide in Christ, you will not bear much fruit. You need to rely on him—not try to do it by your own effort—but pursue Christ through faith by leaning on the work of his Spirit in your life.
Fifth, practice perseverance. So many of us give up too soon. Keep on going. Don't give up. The Christian life is not a sprint. It is a marathon. The pursuit of God by faith is a long term endeavor. Keep on going with the race. Learn more. If you fail, pick yourself up and try again. The righteous person falls down seven times and then he gets up again. Get up again. And again. And again. And keep on pursuing God by faith!
ABOUT THE AUTHOR
Josh Moody (Ph.D., University of Cambridge) is the senior pastor of College Church in Wheaton, IL., president and founder of God Centered Life Ministries, and author of several books including How the Bible Can Change Your Life and John 1-12 For You.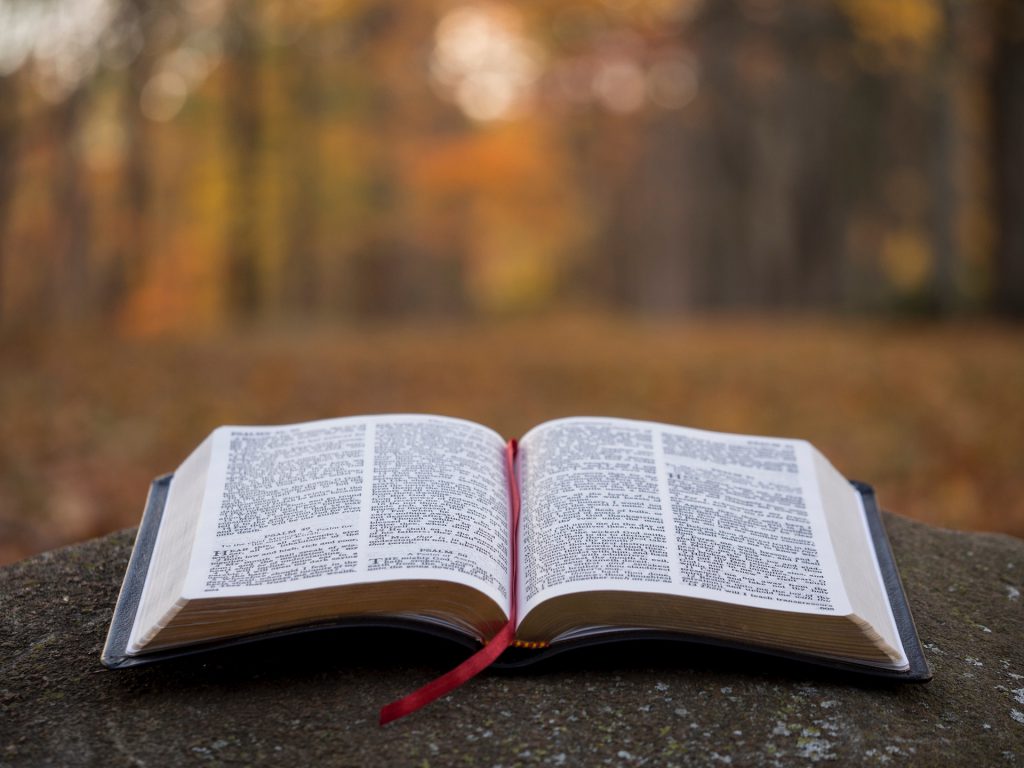 WANT MORE?

To receive God Centered Life devotionals directly in your inbox, as well as other resources, enter your email address in the form at the bottom of this page and click "subscribe."