Genesis 42-43, Psalm 19, Matthew 8:14-22, Acts 11:19-30
The dreams that came to Joseph (Gen. 37:5-11) now began to come true. His brothers are sent to Egypt to buy grain because there is a famine in the land (42:1-5). When they arrive, they are taken to Joseph, but they do not recognize him—though he recognizes them (42:6-8). Perhaps Joseph is specially garbed in clothes fit for an Egyptian; perhaps he has worn his maturity through his suffering with a disposition that could not be recognized from the earlier prototype of Joseph. 
At any rate, Joseph has an advantage on them, and he proceeds to test them (42:9-17). Joseph is not unmoved; no, he weeps uncontrollably twice in this story: once when he hears their sense of guilt and shame (42:21-24), and again when he sees his blood brother by the same mother, Benjamin (43:30). 
The story unfolds. After three days in custody, they must leave Simeon behind until they return with their youngest brother, Benjamin (42:15-20, 24). They depart with grain, provisions for their journey, and, unbeknownst to them, each man's money returned to his sack (42:25-28). 
Upon returning to Canaan, they recount their story to their father Jacob (42:29-34), and when they find their bundles of money in their sacks, they are afraid (42:28, 35). Jacob at first refuses to countenance the potential loss of Benjamin as well as Joseph and Simeon (42:36-38; 43:1-7) by allowing them to return to Egypt. Eventually, as the famine continues, he is persuaded, first by the guarantee of Reuben (42:37), and then by the guarantee of Judah (43:9-10). 
The brothers return to Egypt, with the money that was returned plus more to purchase more grain, along with Benjamin, and they are treated well, and sit at a feast with Joseph in his own house (43:11-34). This was not how most foreigners coming to buy grain were treated, and they were scared at the favor shown to them, wondering if it was some ruse to get them lower their guard and then spring a trap (43:18). Joseph sits separately from them, playing still the part of an Egyptian (43:32), able to overhear their conversation in Hebrew. 
The providence of God, the sheer wonder of God's sovereignty working out his plans according to the good of his people and his own glory, is being gradually revealed in each detail of the narrative. We are not often given a chance to see how God is interweaving the details of our lives with his plan, but when such moments become apparent, we should remember them in detail—as the author of Genesis records for us—so that we can recall that God is always so in charge of all the details of our lives for our good and his glory. Not a sparrow falls to the ground but that he knows it, and we are worth far more than many sparrows (Matt. 10:29-31). Even great evil can be used for great good, and grace is greater than any man's sin. Rejoice, little ones, that you are born carefully and tenderly in the arms of the Shepherd, even when in jail, in a foreign land, even when separated from family. There is a plan, a plan over which God is sovereign. 
And most of all, we see that in the Real True Joseph, the One who was betrayed by his brothers, and yet from the cross said, "Father, forgive them, for they know not what they do" (Luke 23:34). In this story, we are all as much the brothers as Joseph—who truly points to the True Redeemer of God's people. Not only does this story teach us that God is in control, it also teaches us that when we come trembling to the Redeemer, he will be gracious to forgive us, to sup with us around his table, even for such a great sin as selling him into captivity, or betraying him like Peter, or persecuting his people like Paul. My Redeemer lives—what comfort this sweet sentence gives.
ABOUT THE AUTHOR
Josh Moody (Ph.D., University of Cambridge) is the senior pastor of College Church in Wheaton, IL., president and founder of God Centered Life Ministries, and author of several books including How the Bible Can Change Your Life and John 1-12 For You.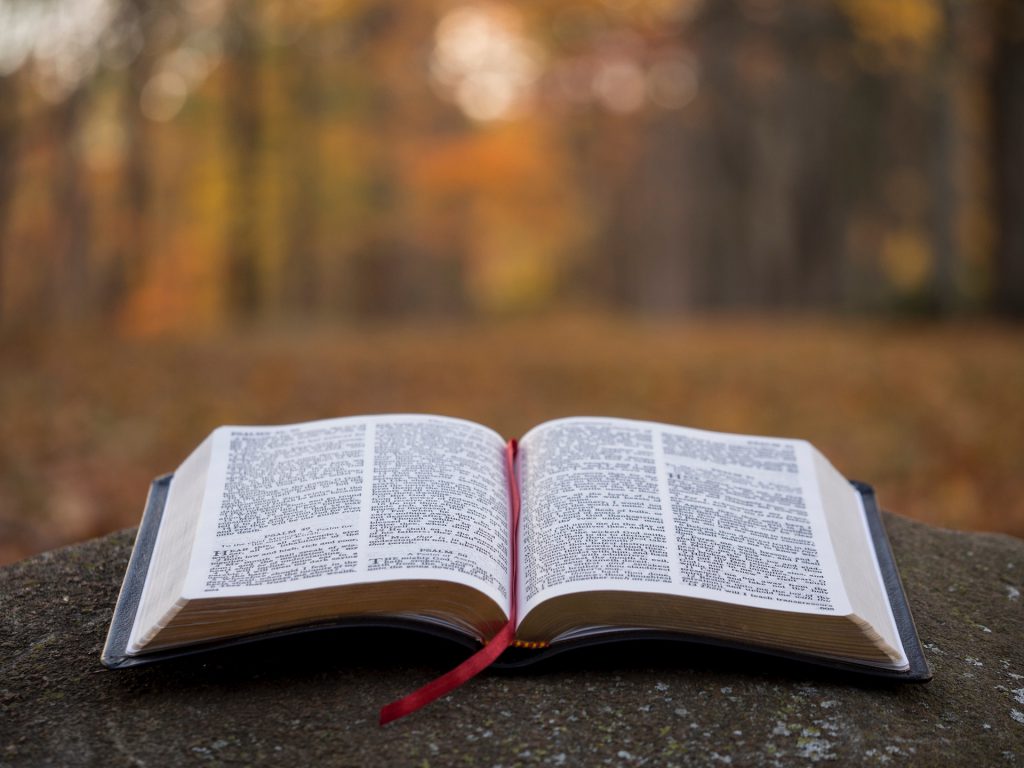 WANT MORE?

To receive God Centered Life devotionals directly in your inbox, as well as other resources, enter your email address in the form at the bottom of this page and click "subscribe."