Genesis 46-47, Psalm 21, Matthew 9:1-13, Acts 13:1-25
The name "Israel," the name of promise, is now used more prominently for Jacob, as Jacob comes nearer to the fulfillment of what it is that God had long promised him. Indeed, once again God appears to him and promises to him that in Egypt his people will become a great and numerous people (46:3). God also promises that Joseph will "close your eyes," that Joseph will be with Jacob until the end (46:4). 
Jacob's earlier life had been given to scheming, but now he is trusting God to fulfill what he had promised and walking by faith in that promise into this land that was not his own (46:5-27). He is hoping that in this context the "sons" of Israel (46:8-27) would be made numerous and—as he will request of Joseph at the end—one day God will call Israel out of Egypt (47:29-31), a promise fulfilled in another and greater "Son" in the New Testament account. 
Jacob is finally reunited with Joseph (46:28-30). Joseph continues to show his administrative shrewdness in instructing his brothers how to make their case to Pharaoh; shepherds were apparently not much respected or appreciated by the Egyptians so their profession would most likely leave them free of interference (46:31-47:12). And later when the famine becomes so bad that all the money of the Egyptians is exhausted and they can no longer pay for food, Joseph first has them pay in livestock and then finally in land and their own selves, so that Joseph effectively ensured that all Egypt became the slaves of Pharaoh, except for the specially designated priestly class (47:13-26). As Bob Dylan famously sang, "You have to serve somebody," and when the options are the devil or the Lord, it is better by far to serve the Christ, the true King, that you might be saved, and in whose service is perfect freedom. 
Israel appears before Pharaoh and, amazingly, blesses Pharaoh (rather than the other way around) (47:7-10), the account indicating where the true spiritual authority resides—in Israel, not in Egypt. Israel laments his brief sojourn, when compared to the very long years of his forebears (47:9), a testimony to the continuing impact of the fall and its deathly results, and the need for the Savior-Redeemer to come and rescue and ransom captive Israel, which one day he will. 
At the end of Israel's life Joseph comes to him (47:27-31), as God had promised he would be present at this moment. Israel makes Joseph promise to take him back to the Promised Land (47:29-30), suggesting that Israel's faith in the promise is undimmed, and Joseph swears to do it (47:31). Why is it that Israel says "If now I have found favor in your sight," the favor and blessing as it were reversed from father to child? The people of God in Israel, rescued by the Savior of God in Joseph, in order that God's people might one day no longer be in exile from the Promised Land, but come back home—that is the faith of Israel, faith fulfilled in a far greater rescue, and a far greater homecoming that one day will be fulfilled for all who find favor in the Joseph-Savior, in the New Heaven and the New Earth, the home of righteousness. 
ABOUT THE AUTHOR
Josh Moody (Ph.D., University of Cambridge) is the senior pastor of College Church in Wheaton, IL., president and founder of God Centered Life Ministries, and author of several books including How the Bible Can Change Your Life and John 1-12 For You.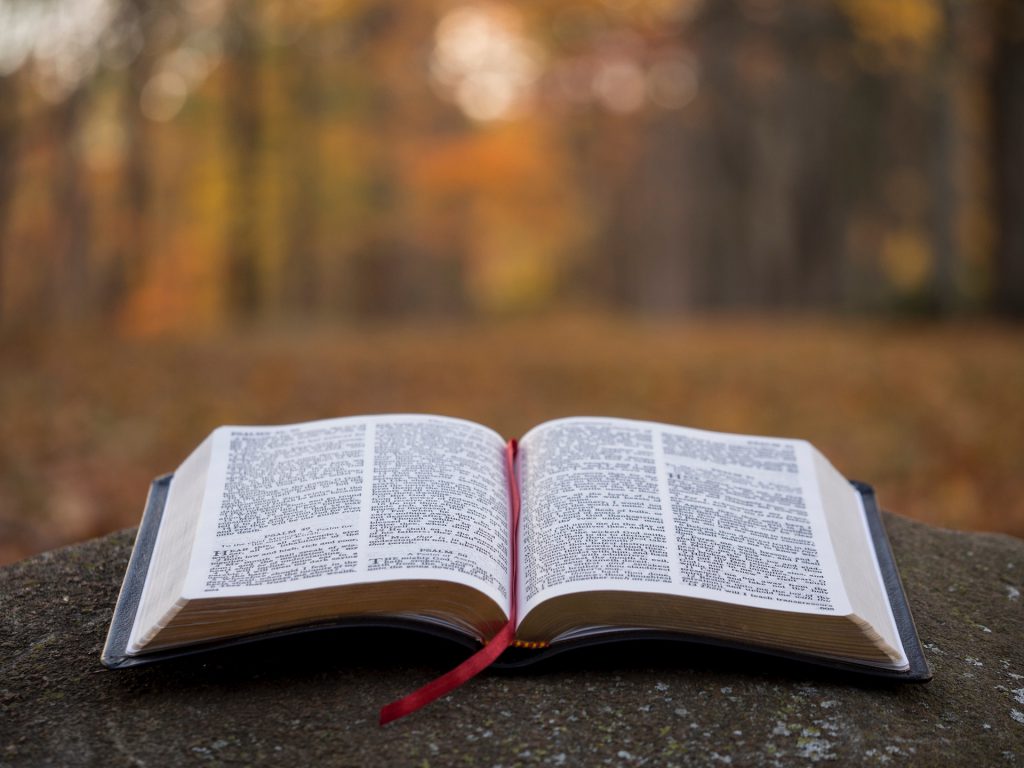 WANT MORE?

To receive God Centered Life devotionals directly in your inbox, as well as other resources, enter your email address in the form at the bottom of this page and click "subscribe."